THE FIRST HIGH EFFICIENCY, SMART, GREEN FRYER.
SuperFry, fantastic in the right space
SuperFry is the first highly technological deep fryer equipped with intelligent management and control, even remotely, to ensure maximum efficiency with significant economic and ecological savings.
Fill out the form to get information on SuperFry
You will be contacted immediately by our experts
THE NEW GENERATION OF FRYERS
Made to help you in the kitchen
SuperFry is your best ally for cooking perfectly all fried food and, at the same time, optimize the operations in the kitchen. Let the machine do the work for you and save your time.
In this way, you can focus on those details that make your work special.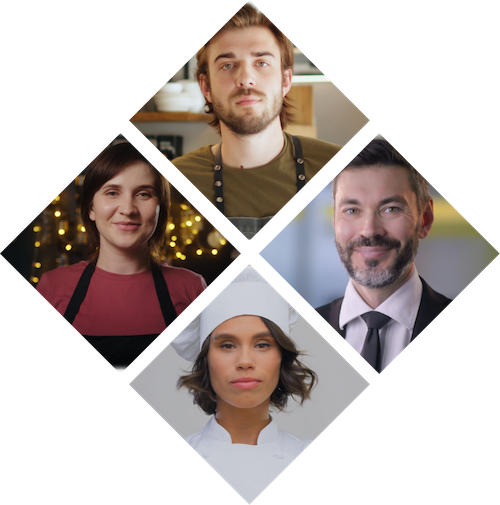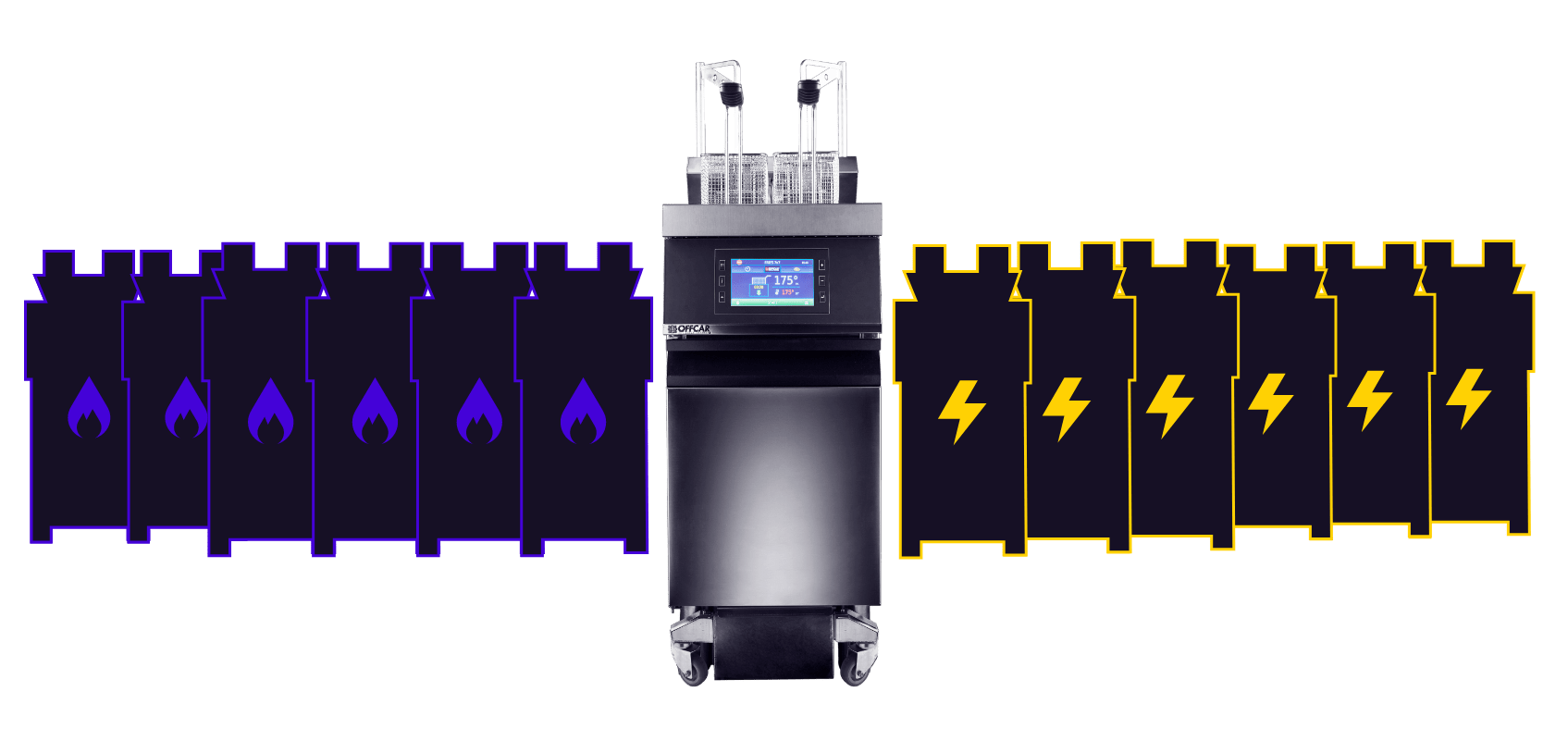 SUPERFRY THE 5 STAR FRYER
The new class star
Performing and intelligent like no other fryer.
SuperFry is able to adapt to every situation and workload of your kitchen, in order to always guarantee the highest quality of your fried food.
Easy
Green
Smart
High efficiency
Performance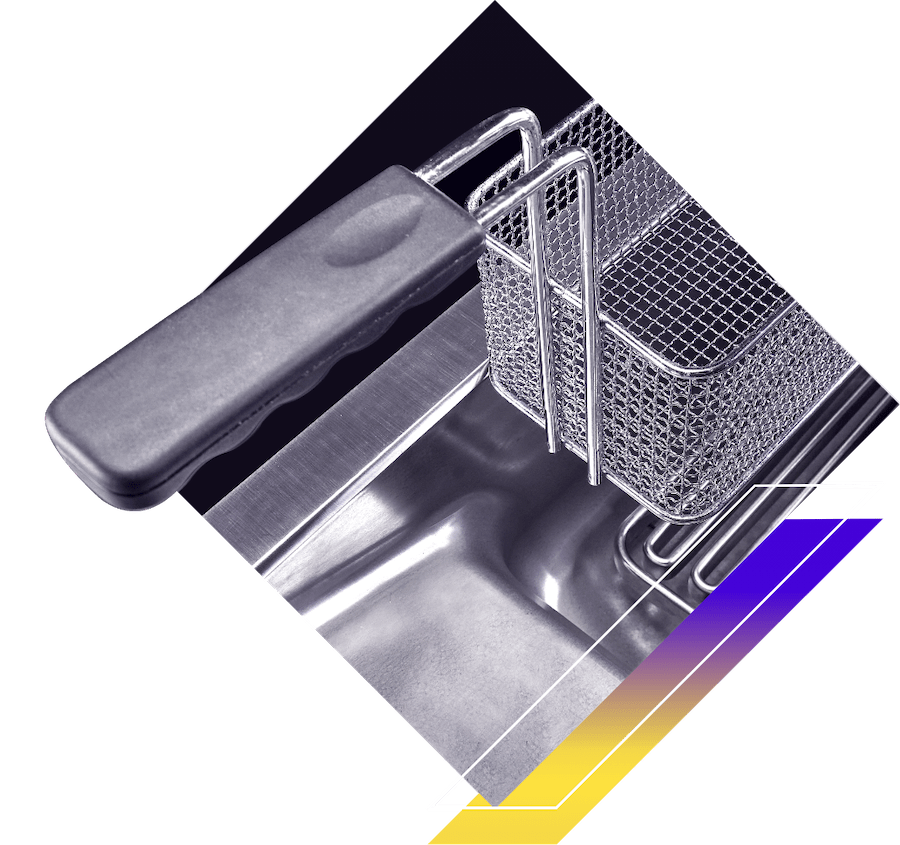 THE RESTAURANT SOLUTION
How to get more
by spending less?
Just say SuperFry!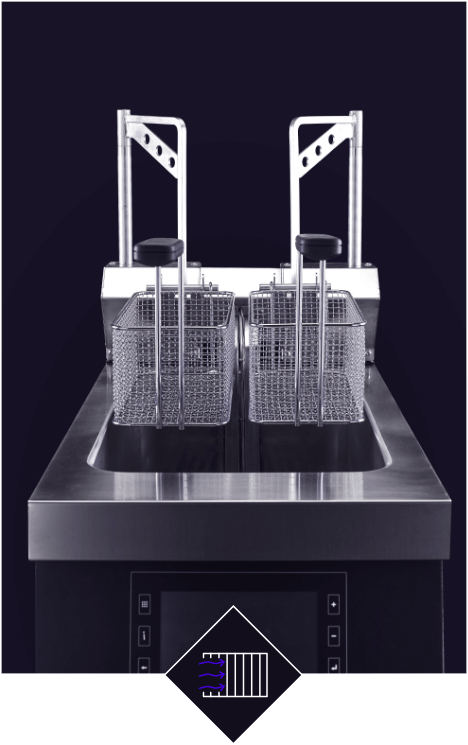 INTEGRATED FILTRATION
The filtering and oil level technology will extend oil life, improve food quality
and reduce overall oil consumption and costs.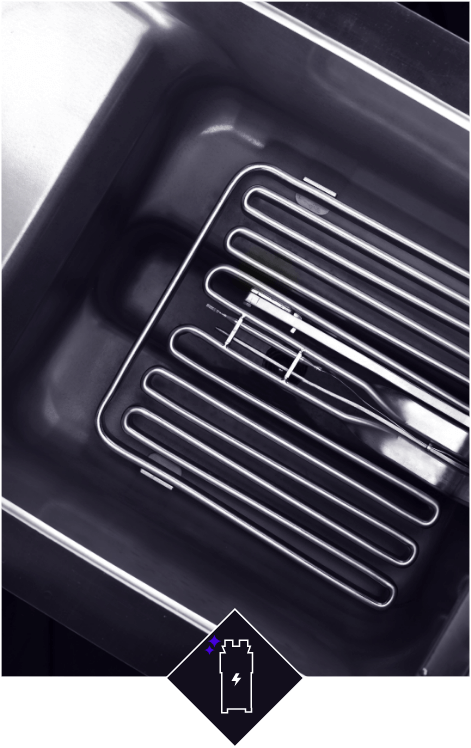 ENERGY EFFICIENCY
The high efficiency heating system and the function
Green-Eco mode will guarantee noticeable energy saving.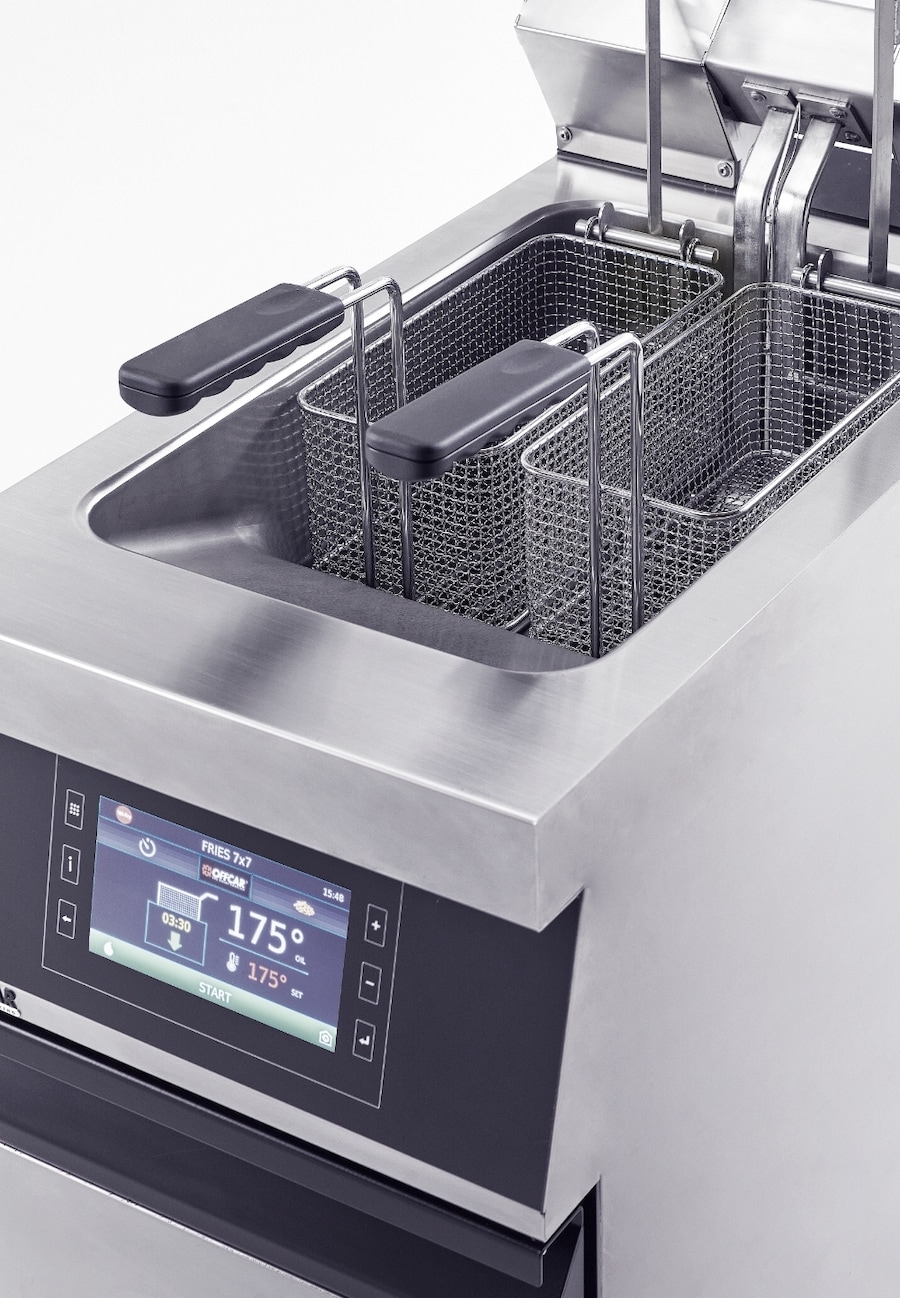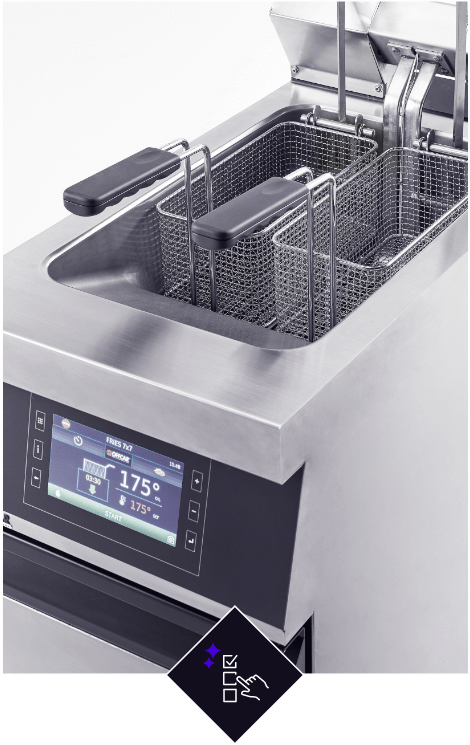 USER FRIENDLY INTERFACE
Intuitive user interface for easy and fast programmes interaction and set-up time reduction. The remote control system will provide information to help with the raw material management. Less errors, more production.